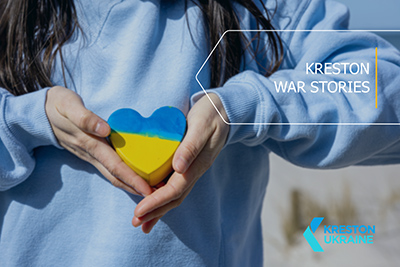 Today, several Kreston Ukraine employees serve in the Territorial Defense Forces, whose units are established in each region of Ukraine and in the city of Kyiv. Its advantages are that units are formed at the place of residence of citizens, and such a service even allows combining combat missions with pre-war work.
At the same time, the Territorial Defense has many volunteer helpers who deal with current domestic issues for which the military has neither the time nor the energy.
Oleksandra Gorbacheva, senior auditor at Kreston Ukraine, is one such assistant.
From the first days of the war, her colleague Ihor, also an auditor of Kreston Ukraine, joined the territorial defense of the Obukhiv district near Kyiv. Many different equipment is needed for the security and material support of territorial battalions. Alexandra responded to Igor's request, and in the shortest possible time was able to organize a fundraiser (particularly among Kreston Ukraine' employees) for the purchase of a diesel generator for their checkpoint.