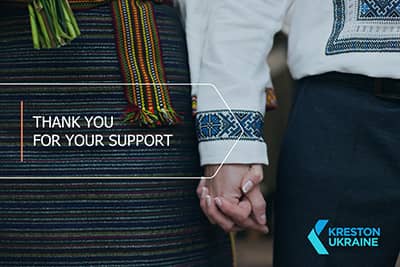 Dear Kreston Global Family, 
We are happy to receive generous support from Kreston Global firms. We can't put our gratitude into words and describe the immense importance of your support to the employees of Kreston Ukraine. You have elated our troubled hearts amid these adversities that came upon us.
These days we feel incredibly proud not only to be Ukrainians but also to be a part of the great Kreston family, eager to help and strengthen the feeble hands of those in trouble.
God bless you and your families.
Sincerely yours,
Kreston Ukraine Team