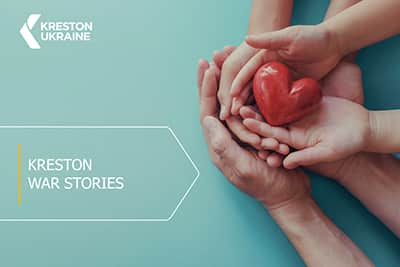 Among Kreston Ukraine employees are those who dedicate their time to the medical needs of wounded soldiers and civilians in local hospitals.
 
On the first day of the war, Diana, Kreston Ukraine' information systems manager, was able to leave Kyiv to her native village near Uman city. However, today there are no quiet places in Ukraine. Uman was no exception and it was also on the list of targets for Russian missile strikes. Diana could not stay away and at first, she donated blood, which saved our soldiers and civilians.
 
Then, Diana volunteered at a local hospital that provides medical care to the wounded.

Together, we will win!