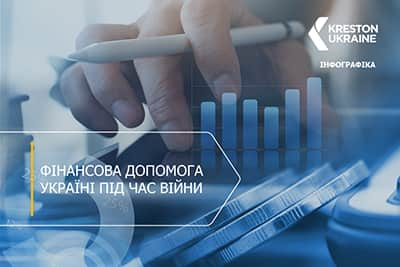 From day one of the war, international partners have been helping the Ukrainian army with weapons and other resources. However, the success of the war effort hinges on a reliable home front, so today, Ukraine is critically reliant on foreign support to ensure macroeconomic stability, provide relief to the population, and finance the military sector's needs.
Numerous countries and international organizations have already announced their intentions to provide financial support to Ukraine during the war and transferred considerable amounts of financial aid to the Ukrainian budget for wartime spending of the government.
See the Wartime Financial Aid to Ukraine infographic by Kreston Ukraine on the scope, donors, and purpose of the announced and received financial aid for Ukraine as of May 4.